Budapest International Football League

Budapest International Football League
The Football Expat League in Budapest since 2001
News Report
BIFL 2017/2018 Kick off
09/19/17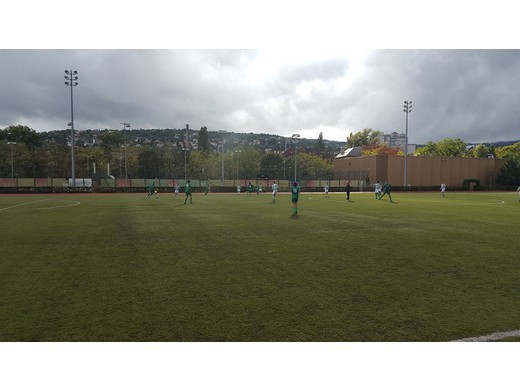 League holders Celtic Hoops crush last year Cup runner up Celtic Greens. Mambo Inflicts its first victim Rangers in their rise to the top. Vikings picking up were they left last season by defeating Parikás.
Celtic Greens 0 - 7 Celtic Hoops
Last year League winners started the season by crushing the twin team Celtic Greens. Man of The Match Alberto scored an Hat-trick, leading their team to the 1st position after the first round.
Half time come with an already expressive volume on the scoreboard, 0-4, and during the second half, the Hoops kept their feet on the accelerator scoring plus 3 more goals, not allowing the Greens to score any.
Rangers 2 - 7 Mambo
With a disputed first half, both teams were trying to start the season with a win, and that will result in two sent offs during that time. First, with just 16' played, Ben Barkes (Rangers) left his team with ten on the pitch, leaving Mambo to built an ascendent on the pitch, but just 10 minutes later during the 27' , Juan José Garcia left again the pitch even, altough with more space to play. Half time come with a narrow and disputed result of 1-2 favourable to Mambo.
Second Half was when experience and fitness come in hand with Mambo neting an extra 5 goals with just a briefly response from Rangers who net just one.This was when Man of The Match and current Top League Goalscorer Alessandro Mauri scored an impressive Poker, proving that Mambo's season have all to be great.
Paprikas 0 - 2 Vikings
Two historical teams, two teams that fought for the League title last year but felt short. What duel was expected. And that was exactly what Paprikas and Vikings gave. A 0-1 for Vikings at half time come to prove that the result was still uncertain.
The second half was just a copy from the first, and eventualy end up with another goal from a more experienced side, lead by Man of the Match Joakim Birkeland.
Follow the site to get the latest news and results straight to your email